Our Story
Established in 1972, Classic Coach Repair Inc. is a family oriented business that specializes in exotic automobile repair, award winning restorations, retrofitting and mechanical services. Classic Coach Repair is the First Ferrari Authorized Body and Aluminum Shop in the United States. We are only second best in the world after the Ferrari Factory in Italy. Classic Coach thrives on a philosophy built upon a passion for exotic automobiles. We base our professionalism on the principals of old world artistry and customer service. Classic Coach also specializes in used car sales and consignment of customer vehicles. Expanding to Florida in 1998, we built our first exotic automobile dealership, Ferrari and Maserati of Central Florida in Orlando. Our second location, Ferrari of Tampa Bay, opened a decade later in 2008. All three locations service an extensive client base across North America and around the world.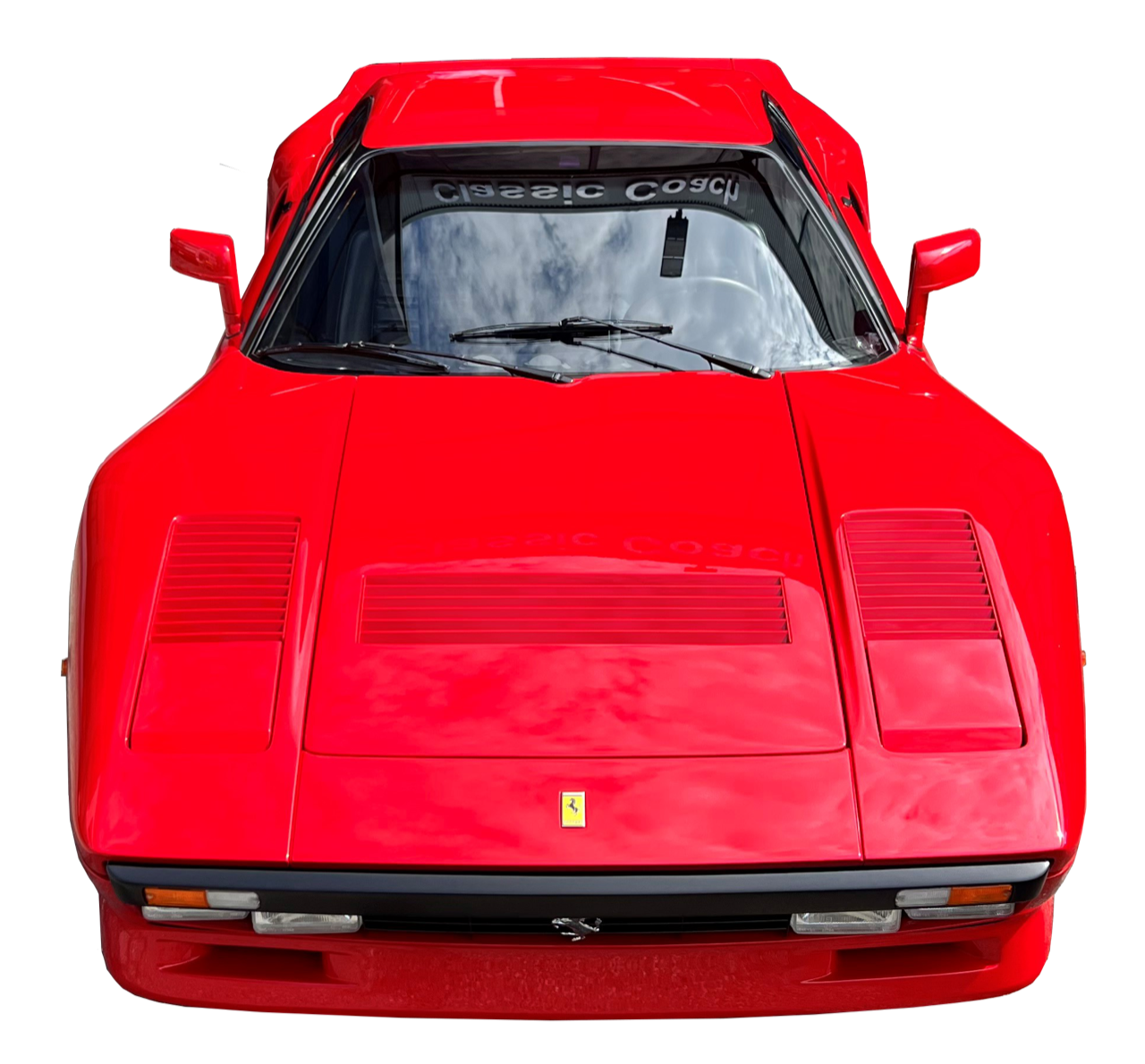 SHOWROOM, OFFICES AND SERVICE CENTERS
The main facility houses a modern multi-level structure of approximately 32,000 square ft. and serves as headquarters for our management, administration and staff. Second services center (Compliance and Research Service Center) consists of 10,000 sq. ft. and provides specialized emissions and testing certification services.
RESTORATIONS
Classic Coach is the east coast leader in vehicle restorations and modification of classic and modern cars. We have a dedicated staff with over 40 years of experience that have mastered the restoration process from inception to completion. We can modify any vehicle to your preferences or restored to the original specs with genuine or custom made parts. Your classic or modern vehicle with look and preform as it was meant to!
Our restoration facilities is comprise of various departments, including Upholstery, Paint and Body, Engine Reconstruction, Frame Straightening, Mechanical and Assembly to name a few. Attention to detail on every single restoration is our commitment.
Upholstery and Custom Fitting Department
Our Upholstery and Custom Fit Department is second to none. Our professional staff aims to recreate interiors to perfection, using correct materials and custom made templates to ensure proper look and fit. Our staff is highly trained and capable of creating original stock or custom alterations to any interior to accommodate your specific needs.
Bodyshop & Paint Department
Our Paint Shop is one of the most advance shops in the North East region. Our staff has been trained by our European counterparts to ensure the job is done right the first time. All personal is properly trained to work with type of body paints. We spend the time needed ensuring an exceptional panel fit and that the vehicle maintains a straight body as it did from the factory, if not better. After a car has been stripped to bare metal, it is put on a rotisserie, any imperfections in the metal are removed and new metal is welded and leaded as needed to maintain the strength and integrity of the car. The bare metal is then treated with etching primer, all body work is performed and lastly, the car is prepped for primer and sealer. Next, our Certified and trained paint professionals, hang each body panel and frame piece separately, apply primer and sealer, paint base coat, paint several layers of clear coat, color sand and buff the vehicle to a fabulous finish that luster's for years to come. Our paint department is fully equipped with modern equipment to perform various levels of paint jobs to original factory colors or any color of your choice.
Engine and Mechanical Systems Department
The mechanical department specializes in rebuilding or restoring all engine types back to original stock or can modify or update your engine with performance options to your specifications. Our technicians rebuild motors, front and rear suspensions including final drive train, transmissions, fuel systems, cooling systems, electrical systems, hydraulic systems, and all phases of mechanical work. They are responsible and fully capable for making these classics sound, function, and drive like new or better.
Our engine restoration facility includes a state-of-arts test station where we run the engine outside of the car to make all necessary alterations needed before installing it. During this test we look for oil pressure, engine temperature, transmission shifting, and any noise. We are looking for any leaks (oil or water), and we set the timing and carburetors on the test station to factory specs. After the engine has undergone all tests outside of the vehicle, the engine is installed back in the vehicle for further tests. Each vehicle undergoes through over 150 quality control inspection list and our pre-delivery service to ensure that the car meets/exceeds our specifications.
Assembly Department
The assembly department is the final stage to our vigurious process of quality control, the Chrome and bright work, instruments, and other details are completed and refitted by our assembly department specialists. Each vehicle has their own dedicated assembly area and specialist with all restored and new parts for the car surrounding the vehicle. Every part is carefully tagged for each specific car to ensure organization and that no parts are misplaced with others. Utmost attention to detail is used when assembling all vehicles to ensure that all parts are correct and fit appropriately.
Once the restoration has been completed on your car, we will review with you the basics of taking care of your new classic and the upkeep of its high level condition. At Classic Coach we pride ourselves in our work, and we are confident that you will be happy with our service, our work speaks fro itself customer's satisfaction is our number priority.
EMPLOYMENT
Our professional staff consists of seven office and management personnel, most of whom started with the inception of the company in 1972. Fourteen highly skilled body and mechanical personnel comprise our technical staff. The majority of our professional skilled staff learned their trades in various countries throughout European shops prior to joining Classic Coach Repair, Inc.
WHY CHOOSE US?
Over 40 years of experience
Ferrari Factory Authorize Repairs
Full Service Complete Auto Repair Shop
Courteous Customer Service
Family Owned and Operated